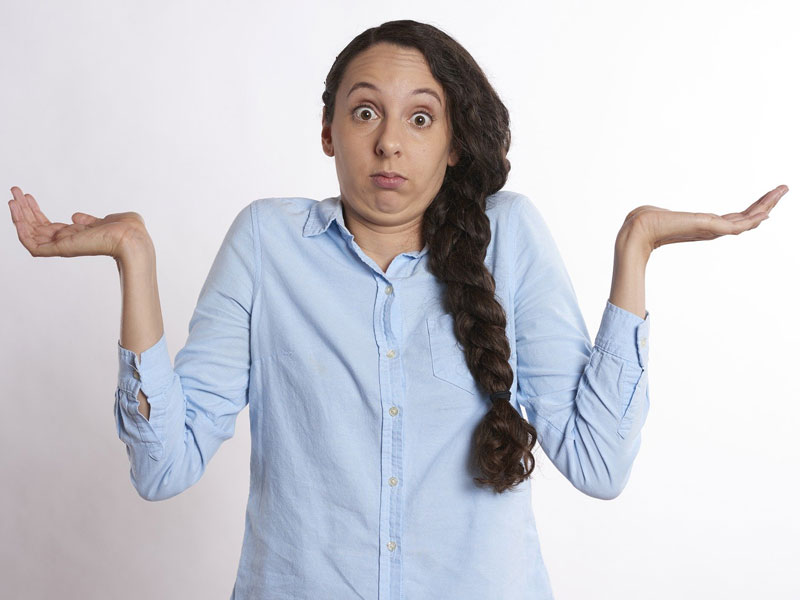 It's Saturday morning.
You're standing in the cereal aisle at the grocery store.
The kids have asked you to pick up more cereal for them, but now you're stuck.
You want to buy something healthy, but not too healthy that they won't eat it.
Something that tastes good, but not loaded with too much sugar, or you'll feel guilty.
And you want good value because grocery prices keep going up, thanks to COVID and the global supply chain disruption.
But there's so many different box sizes and choices.
What do you do?
And what the heck do forklift cab enclosures have to do with cereal??
Thankfully, choosing the right forklift cab enclosure is a little less nerve-wracking.
There are far fewer choices. And far less sugar content.
CATEGORIES
Look, there are really 3 levels of choices if you're considering a cab enclosure: Good, Better, and Best.
As your up-front purchase price increases, so do the enclosure's capabilities. And over its lifetime, your cost of ownership comes down because of the productivity gains.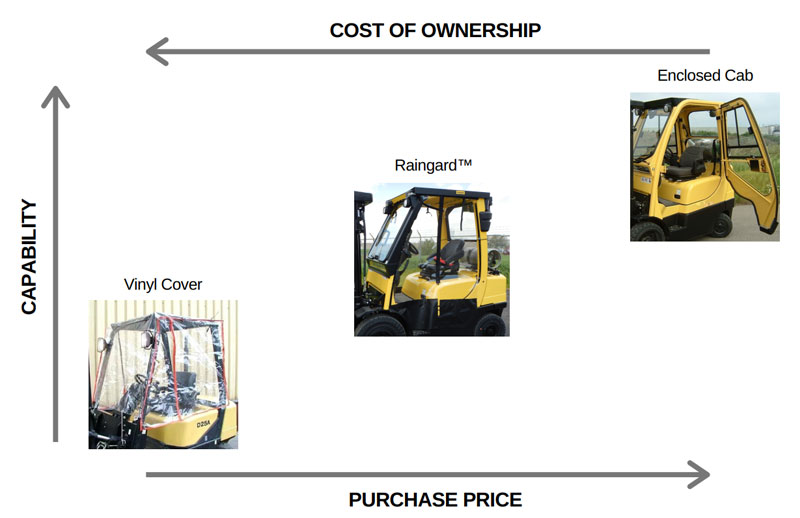 But, it's important to know your application in order to maximize the return on your investment.
GOOD – Vinyl cover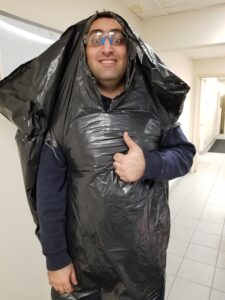 Before you owned a car you probably took the bus. And before you took the bus, maybe you walked or rode your bicycle.
Likewise, a vinyl cover is an entry-level solution. It can give a forklift operator very basic protection from the elements.
Perhaps better than nothing, but it's kind of like wearing a garbage bag in the rain.
They're inexpensive, often selling for a few hundred dollars, and they typically come in a universal size to fit a host of different trucks.
Install time is less than an hour.
However, because they're universally sized, they can be clumsy and ill-fitting.
And when the weather gets too cold, vinyl has a tendency to crack.
Some people claim vinyl covers are a safety hazard because of how they can impede visibility in the rain.
Most don't come equipped with wipers, and if you've ever tried driving your car in the rain without the windshield wipers…..it gets dangerous pretty quickly.
Again, depending on your application a vinyl cover may act as a temporary solution, but be aware of its limitations.
BETTER – Hard Panels (e.g. Raingard®)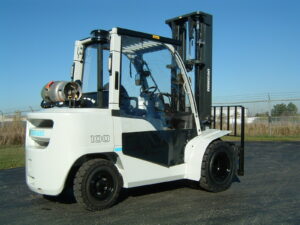 If you're looking for a budget-friendly and durable solution to protect your operators against the rain or sun, consider leveling up to hard panels fitted for your particular truck.
These assembled steel panels clamp onto your forklift's existing overhead guard. There should never be any drilling or welding required. Otherwise, you risk compromising the integrity of the OHG (and this voids your manufacturer's warranty for the truck).
They're most commonly sold in a set of three (front, top, rear), but also available individually so that replacing them is simple.
Tempered safety glass provides a solid surface for wipers, keeping visibility clear and unobstructed for your operators. Plus, if there's an accident, shatter-resistant glass breaks into tiny pieces, keeping your operators safe.
No reason for anybody to get impaled.
Your roof panel should be fitted with a skylight, adhering to ANSI B56.1 standards, so that upward visibility remains intact.
Also, adding an optional heater, fan, or vinyl curtains can help keep operators comfortable (and productive) when temperatures dip.
Install time takes a little longer, averaging 3-6 hours.
Keep in mind though that a Raingard® solution is not a sealed cabin. If your truck gets extensive outdoor use in heavy rain, snow, or extreme cold temperatures, an enclosed steel cab might be a better option.
BEST – Enclosed Steel Cab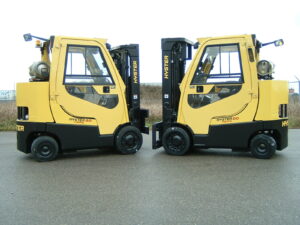 An enclosed steel cab is the Cadillac of the operator enclosure market.
It's professionally engineered to withstand (most) weather conditions.
(We'll exclude Tornadoes, for now).
An enclosed steel cab with heater can allow your operators to work comfortably for hours in below freezing temperatures.
Likewise, an enclosed steel cab with air conditioning can allow your operators to work comfortably for hours in blazing hot temperatures.
Operator safety and productivity don't have to take a backseat to mother nature's schedule.
The downside? Install time is the longest, averaging 8-16 hours.
But, at this level there are a host of additional options that can enhance the versatility of your material handling equipment:
Shatterproof glass alternatives like Margard Lexan to prevent glass contamination in industries like food processing
Protective cab screens and bi-fold door designs for increased operator safety in the lumber and building material industries
Special cab height accommodations for applications with low clearance
Cab heat shields for applications involving furnaces and foundries with hot rolling temperatures between 300-500 degrees Celsius
Wiper modifications, tints, LED lights, RFID mounts, and custom paint colors (among many others)
Keep in mind, beyond the initial purchase price of an enclosed steel cab, over time you may need replacement parts. Wipers, broken glass, door latches.
Forklifts are exposed to harsh environments, and even harsher treatment from some operators.
That being said, your cost of ownership will decrease with every year of use. The added capabilities often pay for themself over time.
And it's not unusual for us to get inquiries about cabs still in use that are now 30 to 40 years old.
CONCLUSION
Still stuck?
As an example, consider for a moment the following 2 scenarios:
Mary owns a warehouse in Tennessee. It rains more than average there, but the Winters are bearable, and more importantly her forklifts stay indoors 75% of the time.
Occasionally when her forklifts go outdoors to load and unload the flatbed trucks, it rains, and her staff have had minor accidents because they don't like getting wet. Mary could invest in 4 enclosed steel cabs for her operation, but it's probably overkill in this case.
Opting instead for a middle-of-the-road choice, for example Raingard® panels (front & rear glass windshield, a solid top, and vinyl roll-up doors), would cost her roughly half the price, and still keep her staff dry. Problem-solved.
Bill on the other hand, runs a lumber yard in Michigan. His trucks live outdoors. Winters are a lot colder up North, and his state ranks in the top 5 for average annual snowfall. Although his guys dress for the weather, they complain a lot, morale is low, and it's starting to hurt his customer service levels.
The enclosed steel cab, with heater and defroster fan, would be a much better option for him. Bill can quickly justify the expense and start to see results immediately.
The bottom-line is that choosing the right enclosure will depend a lot on your industry, your geography, but most importantly your application.
Need help?
We're happy to assist, contact us today!
Worst case, maybe we can offer you some pointers for your next trip to the cereal aisle…